Living a passion is essential for many humans. Feeding that passion with inspiration from others is also crucial for everyone to evolve and become better at what we love.
It is a stimulation to move forward.
Looking at an icon, a mentor, a guru, a role model is certainly an asset for the ones wishing to accelerate their development at mastering a discipline.
They are often seen as drivers for a change.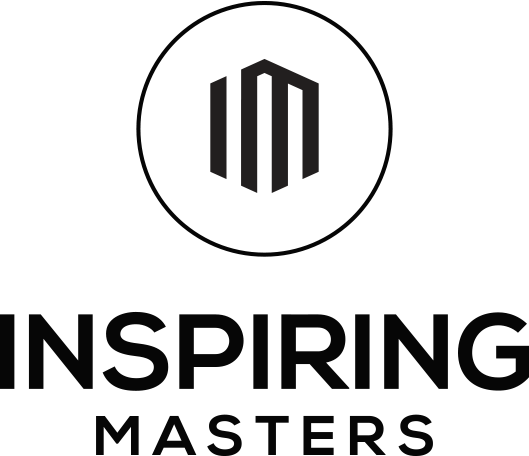 At Inspiring Masters we believe that in every human lies an artist or a talent, being a musician, a poet, a comedian, an athlete, a writer, a painter, a dancer, a chef, a scientist, a filmmaker or anything that relates a person to its inner passion.
Simply put, our passions is what makes us human.
Therefore we decided to feed all the talents hidden in ourselves by delivering great inspiring content from masters in their discipline. You can view them as mentors, icons, champions or heroes. But, like you, they are humans with convictions and beliefs that allowed them to become who they are.
Inspiring Masters will bring these women and men closer to you in order to truly and humbly inspire you by what they have to tell you. They will share unique contents (including interviews, videos, exercises, tips and tricks and documented methods) and advices from their experiences and careers (knowledge, techniques, tips, history, habits, stories, workflow).
Through Inspiring Masters platform, you will access lessons with the masters we are carefully selecting for you and you will be able to learn directly from them following their insights and advices at your own pace. Once enrolled to a content module with your favorite master, you can enjoy it whenever you like as there are no limitations in time. You will also benefit from the community of people sharing the same passion as yours in order to be encouraged in your daily life to be better at what you love.